Reviews at Erickson Healing Arts
What Our New York Patients Say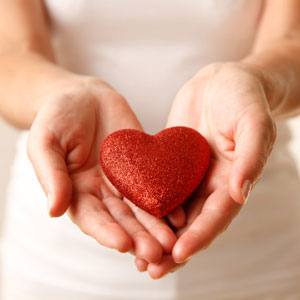 At Erickson Healing Arts we love when patients share with us their feedback and comments after chiropractic care. Please read our patient testimonials below to see what other people have achieved through their tailored treatment plans with us.
Share your stories too! Click here to send us your feedback so that we can help to spread the word about the benefits of natural Erickson Healing Arts care.
For more information or to schedule an appointment call or email us today.
---
Fran
Dr. Erickson is a true professional who explained to me very thoroughly why my back has the problems that it does. She is also kind and reassuring. This was my first ever chiropractic session and I plan to become a regular patient of Dr. Erickson's practice. (Even her receptionist is wonderful!)
Claire
There aren't words to describe my experience other than transformative and life-altering. For the past two years, I've had pain and discomfort in my back. Physical therapy, massages, and stretching still left me with a feeling of tension. After my session, I walked out feeling centered, calm, and at ease, and to a degree I didn't even know I could feel all at once! It wasn't until seeing Dr. Erickson that I understood that I had been living with unnecessary discomfort. Dr. Erickson's explained step by step what she was doing. Since this was my first time seeing a chiropractor, I found her explanations to be extremely helpful. I would highly recommend Dr. Erickson.
Maria
Nothing short of magic happens at Erickson Healing Arts. I went to Erickson Healing Arts originally with pain in my hip as I had begun running. Dr. Erickson quickly noticed I was misaligned and I left that first session with a light, open feeling throughout my body. A few more sessions helped me continue to re-align and "feel" my newly opened and strengthened body. I learned when to go back for a few tweaks that instantly brought relief.
Dr. Erickson has an intuitive approach that looks at the body as a whole. I recently returned to Dr Erickson with a severe recurring pain in my jaw-bone. I had gone to the dentist, who sent me to an oral surgeon, who sent me to a neurologist, who sent me to a pain-management specialist. Nobody knew what was causing the pain. Dr. Erickson immediately realized what the issue was and I have had no pain since!
It's pure magic.
Marsha B.
I walked into the waiting room and felt immediately this is a place where I will be supported. Karen Erickson's therapeutic and skillful alignment adjustments were immediately evident. Having her as part of my healthcare team is a gift!
Mary S.
Karen Erickson is a master at her practice. She is clearly deeply observant and knowledgeable regarding the human body. I walked into her practice in deep pain, on the recommendation of a friend. She gently but clearly guided me through her work. She has a rare dual quality of being both cleanly professional and sensitively present. There is a touch of magic within her very adept skills. The staff and office are kindly welcoming.
Molly A.
Thank you! Several of my family members have been seen by Dr. Erickson for various concerns, and highly recommended the practice to me for my back pain. When I told them I had an appointment, I could tell that they almost wished they could come too for help with their pains! I found the practice professional, educational, and relaxing. I feel great from both the adjustment and the infrared sauna. I look forward to running strong & healthy going forward!
Tracy G.
Seeing Dr. Erickson was a pleasure. I felt I was in truly skilled hands and her holistic approach to how issues were connected was reassuring. I felt taller, pain free and more fluid in my body after the session. I highly recommend her.
Kennedy E.
I came to Dr. Erickson seeking help with some lower back pain. Not only did she help me identify the problem, she also helped adjust my body/posture and provided me with some useful exercises to do on my own. I didn't expect her physical treatment to have an immediately noticeable effect on my mood, but I found that I left the office in much higher spirits than when I had first arrived. Thank you, Dr. Erickson!
Linda T.
I've seen various chiros and accupuncurists for this nerve compression over the past 3 weeks and can honestly say, Today is the first time am experiencing noticeable relief with extended periods of low grade pain. What a difference!! I now have confidence this condition can be fully healed in the near term.
Elizabeth
This is such a unique blend of homeopathic healing and chiropractics. Dr. Erickson was knowledgeable and genuinely concerned for my back condition. I'll definitly be coming back!
Jane Seaman
Professional Voice Coach
International Voice Studio
You have been my chiropractor since 1996. I can't thank you enough for your incredible gifts as a healer. No one could literally keep my head screwed on right but you.
Yesterday was an astounding session and I am so grateful for the relief you gave, trying to achieve the exact adjustment that got my poor crooked neck back in alignment. I just thought you'd like to know your impact. Thanks again!
Melody M.
Dr. Erickson is a life saver. Explained the source of my pain and what happened in a clear and understandable fashion. Not only treated my injury but gave me tangible tips on how to sit, stand and work to avoid future injury.
---
Reviews at Erickson Healing Arts | (212) 721-0177